Passion and Purpose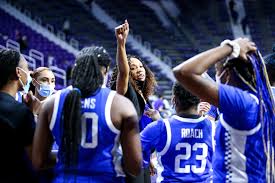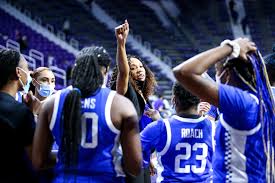 Recently the former coach of the UK's Women's basketball team, Mathew Mitchell, resigned. Filling his seat is Oldham County's own Kyra Elzy. Elzy was born and raised in Lagrange and attended Oldham County High School, where she had an amazing basketball career. While at OCHS, she became Oldham County's all time leading scorer and led the Lady Colonels to four district titles, two Eighth Region Championships, and a spot in the Final Four in 1993. Her astounding talent caught the attention of college basketball coaching icon Pat Summitt, who scouted her to play for the University of Tennessee. Recalling the time she played for Coach Summit, Elzy said she gained a work ethic like no other and learned to be mentally tough, adaptable and resilient. In her words, "If you can play for her (Pat Summitt) and survive it, you can make it in the real world."
In addition to Coach Pat Summit, Kyra Elzy expressed her adoration for her early role model and high school basketball coach, Coach Mark Evans. Although he was tough, he was a players coach, and she admired the way he related to her and her teammates, not only as players but as people. It's it clear that coach Evans had a great impact on her coaching style, as she conveyed her hopes to have intimate, meaningful relationships with her players. When asked to describe her coaching style in more depth Elzy explained that instead of lots of rules, she has expectations, standards and what she calls "winning tools." The three winning tools that she described were honesty, hard work, and discipline; all traits she looks for in players on and off the court. She went further to describe her responsibility as a coach as "our due diligence as leaders, teachers, coaches, whatever the case may be, to lead and guide to the best of our ability, and hopefully it has a positive effect for them (players) in the future."
As the new head coach, Kyra Elzy has grand aspirations for her players. She says the teams' long term goal is to win a national championship; although this might not happen immediately it is a target they will work towards and chip away at each year. She also discussed her desire to have more normal interactions with players next year in the absence of COVID. She, as well as her players, missed the comradery and team bonding that comes along with traveling during a normal season. 
Coach Elzy also holds herself to great standards in the legacy she hopes to leave behind. She wishes to inspire, impact, and influence as many players as possible as well as play a part in helping them achieve their dreams. Forming and maintaining relationships with her players beyond basketball is extremely important to her. Infact, she revealed that she has multiple group chats with former team members that she uses to keep in touch and get updates on their lives. Elzy said she feels that seeing how her players succeed in life is what makes coaching so great and worth the hard work and dedication that goes into it. As an Oldham County native, Coach Elzy also wishes to leave behind a message for students and aspiring athletes here in Oldham County. She urges the youth of Oldham County to "find your passion, find your purpose, and pour yourself into it." Coach Kyra Elzy expresses her belief that hard work pays off, and most importantly, that she is proud to be an Oldham County girl.
About the Writer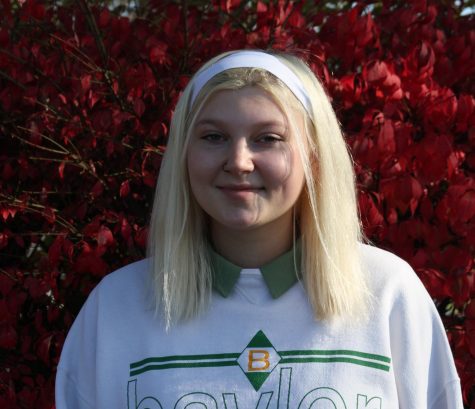 Lee Danielson, Staff Writer
Lee Danielson was born in Chicago and moved to Oldham County in first grade. She has many interests including fashion and clothing, which she would like...