How have local artists been impacted by COVID-19?
Lydia Corbin, Arts and Entertainment Editor
December 14, 2020
COVID-19 has been a difficult time for most, as it is not something anyone would have expected to happen this year. It has been challenging to adapt and cope with the global pandemic and how it has impacted jobs, families, and schooling. Specifically, artists ranging from those involved in the film industry, to photographers, and local business owners have been negatively affected by the pandemic. 
For example, photographers have struggled finding clients for photoshoots, as well as shooting important events which are often cancelled due to public health concerns. Hannah Corbin, a local photographer based in the Louisville and Lexington area, explained in an interview what it has been like for those adapting to Covid within their businesses. Corbin explains, "my biggest struggle with being a local artist during this pandemic has been the lack of business. Before the pandemic, I was very successful with my business. I had 8-10 photoshoots booked a week. I was making upwards of $500 (minimum) per shoot." Corbin explains that when the pandemic began, the number of shoots she was able to do decreased due to those quarantining and the inability to safely have photoshoots at the time. She says, "When the pandemic struck, however, my business completely collapsed. No one needed a photographer during the pandemic. Not much was happening at the time of the beginning of the pandemic. This caused me to lose all shoots that I had booked from March-August. That's a lot of shoots, as you can imagine… Since the beginning of the pandemic, I have had to completely rebuild my business."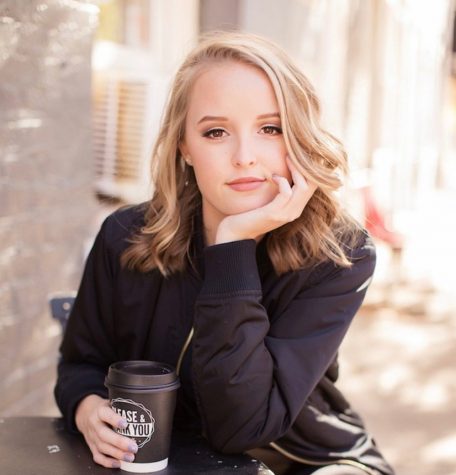 While it has been a difficult time for artists, it has also been a time to create a positive outlook and hope for the best through the given circumstances. In her interview, Hannah Corbin also states "the downtime of being in quarantine has benefited me by allowing me time to do the things I had longed to do but did not have the time. During quarantine, I rebuilt my website and branding. This is something I wanted to do for a very long time, but was too occupied to do. However, the quarantine allowed me to create a new and killer website!" Through the downtine that Covid has given us all, artists such as Corbin have been able to find ways to boost their business and begin a new beginning for themselves. She continues,"On top of that, I also had extra time to take some additional editing classes. I took classes to obtain a certification in Adobe Creative Suite. These two things have allowed me to better my editing skills as well as further my business in a more professional manner within my website."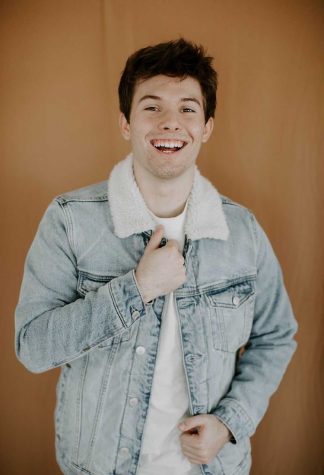 Ryan Grant, another photographer in the Louisville area and a current senior here at SOHS, has also dealt with similar struggles during this time. In an interview, Grant said "my biggest struggle during this pandemic is having limits on locations. There's some places that I've used before that now enforce masks to the extent that you can't even take it off for a photo, which is frustrating, but I do understand. The changes I've had to make just revolves around how far I distance myself from clients and wearing a mask sometimes." He later says "this pandemic will forever change the way I have worked since it's given me a lot of time to process and recollect ways I can strategize my service and art. I plan on continuing to surpass my clients expectations every time and make sure that they feel comfortable, have fun, and feel really cared for during my sessions!" Grant also talked about the things he has learned in this downtime. "The biggest thing I have learned through the past couple months is to really support one another – small business wise. It's also given me a lot of thinking on how to up my customer service game and creativity. A strength I got from quarantine was searching for locations!" 
Photographers aren't the only people struggling financially because of the CoronaVirus. Many local business owners who run jewelry or clothing shops have struggled as well. With the loss of in person customers, a lot of local owned businesses have had to close down or resort to creating a virtual shop. Musicians have also been negatively affected by COVID-19. Whether they are local or famous musicians, they have struggled with the inability to record or release music on time. Entertainers such as actors, singers, and comedians also have not been able to keep up their income because of social distancing restrictions and quarantine.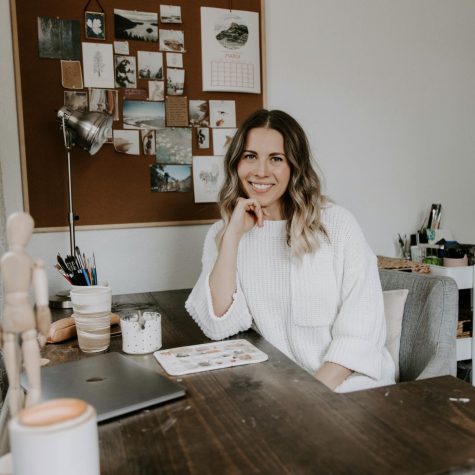 Artists have been tremendously impacted by the pandemic as well, due to the inability to sell art pieces or put their pieces in art shows and museums. Mallory McCamy, an artist located in Colorado and a former South Oldham alumni, explained how she has been making modifications and adaptations to her artistry during COVID-19. In an interview, she said "I had a lot of time late spring and summer to slow down and reevaluate some things in my business or 'pivot'. My working from home routine didn't change much but I did enjoy the quality time spent with my husband and two dogs. The slowing down of quarantine actually pushed our decision to move back to my home state of Colorado. Being here feels more like home and we especially enjoy all the activities there are to do outside in nature here. I'm a mountain girl at heart so being in this scenery is very inspiring." She explained that while the downtime has been a great opportunity for her, she has also dealt with some hardships as well. "The biggest struggle has been losing out on doing Art Markets and meeting people in person. We also moved from San Diego to Denver in the middle of the pandemic so just the loss of getting out and networking in person. Thank goodness for the connection and community on social media!" One thing McCamy says she has learned has been "at the start of Quarantine I noticed a slight decrease in sales and the amount of money people are willing to spend on original art. But as time has gone on and people are spending more time at home I have found a boost in sales. I like to think it is because since people can't spend their time out and about traveling etc they are focusing on their home and redecorating or nesting-thus drawn to art and filling their home with beauty."
Although it has been quite a strenuous time for local artists and business owners during the pandemic, many are now able to get back on their feet and start up their business again. With new knowledge and downtime to create new work opportunities, most artists and business owners have created new adaptations to prepare themselves for another possible quarantine as well. While a global pandemic is not what anyone had in mind this year, it has given local artists and small business owners the possibilities they have not yet been met with before in order to grow their businesses to  push through this difficult time altogether.
Check out the artists we interviewed!
Hannah Corbin
@thelouisvillephotographer on Instagram
Ryan Grant
@rpgrantphotography on Instagram
Mallory McCamy
@mallorymccamyart on Instagram