Senior Athlete Spotlight: Reed Chastain
Reed Chastain
What sport are you playing in college?
Lacrosse
Where have you committed to play?
Aquinas University
What is your favorite memory of playing this sport in high school?
My favorite memory of playing lacrosse in high school is being a top 3 team in the state every year and learning what a winning culture is like.
What are you most excited about regarding playing in college?
I'm most excited to get to meet new teammates alongside joining some South Oldham alumni.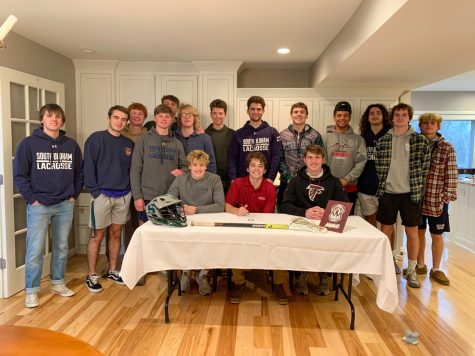 The Lacrosse team supporting Chastain as he signs with Aquinas College.